Our Community Braintrust is a group of respected community leaders from across our state who are familiar with the issues and concerns of the communities that they represent.
The Braintrust members are voices for traditionally marginalized and underserved communities of color and/or low income that are disproportionately
impacted by pollution in North Carolina. Each member has experience working on the ground with grassroots environmental organizations. The group is diverse in terms of age, race and geography, reflecting the reality that fenceline communities are not monolithic.
What They Do
Members of the Braintrust provide advice and recommendations to NC Conservation Network on a range of issues and strategies. They help guide our engagement with decision-makers at the local and state level; help us reach, empower, and mobilize impacted community members; and strengthen our public communications efforts.
NC Conservation Network convenes this group on a regular basis to discuss matters of importance including public education, capacity building, advocacy, and outreach efforts. It then takes the feedback gathered during discussions with the members to advocate with our partners to build equity into all policy proposals and campaigns.
Examples of Issue Work
To date, the Braintrust has considered issues related to the Clean Energy Plan, the NC Department of Environmental Quality's response to environmental justice concerns; proposed biogas plans for eastern North Carolina, the Regional Greenhouse Gas Initiative (RGGI), potential state legislation, and the Transportation and Climate Initiative (TCI).
The organization plans to expand our efforts with the Braintrust so that more future issues include genuine representation of the communities and voices that have not traditionally been included at the table when environmental policy is developed.
Contact Us
To find out more about this program, please contact Sherri White-Williamson, Environmental Justice Policy Director, at sherri@ncconservationnetwork.org or 919.857.4699 x117.

You may also print and share our information in PDF form: Community Braintrust factsheet
---
Meet the Braintrust
William Barber, III (Durham, NC)
William is the Strategic Partnerships Manager at The Climate Reality Project and co-chair for the NC Poor People's Campaign Ecological Devastation committee. William serves as a member of the DEQ Secretary's EJEAB.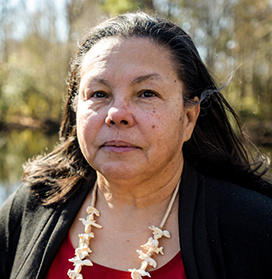 Donna Chavis (Pembroke, NC)
Donna is a member of the Lumbee tribe, founder of the RedTailed Hawk Collective and serves as Senior Fossil Fuels Campaigner with Friends of the Earth. Donna worked on the Planning Committee of the First National People of Color Leadership Summit.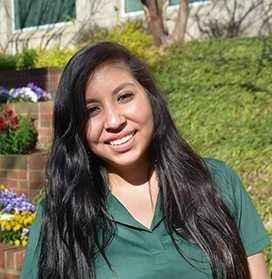 Ana Laura Valdez Curiel (Charlotte, NC)
Ana works as a Bilingual Paralegal Advocate and Fingerprint Specialist at the Charlotte Center for Legal Advocacy. She's been working on a variety of social justice issues for the past five years, including voting rights, gerrymandering, and immigration.
Nakisa Glover (Charlotte, NC)
Nakisa is founder of Sol Nation. Her commitment to the community means that she works to raise awareness about environmental threats as well as key environmental justice issues. She has built a track record as a community organizer.
Devon Hall, Sr. (Warsaw, NC)
Devon is the co-founder and program manager of Rural Empowerment Association for Community Help, and co-producer of the documentary "Swine Country." A native of Duplin County, Devon is exposed to the impacts of swine and poultry operations.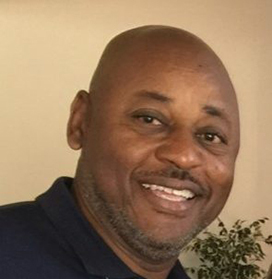 Bobby Jones (Goldsboro, NC)
Bobby is the President and Founder of Down East Coal Ash Social and Environmental Justice Coalition. He has worked to bring diverse voices together to fight coal ash pollution and other environmental justice issues.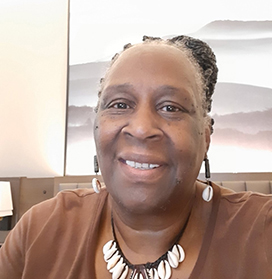 Belinda Joyner (Garysburg, NC)
Belinda is the founder of Concerned Citizens of Northampton County. She has been involved in many local environmental struggles as an organizer against threats to her community with a strong history of grassroots fundraising for diverse causes.
Marilynn Marsh-Robinson (Knightdale, NC)
Marilynn is the Manager of Partnerships & Outreach in EDF's Energy program in Raleigh. In this role, she collaborates with electric cooperatives, transit agencies, local governments and faith-based partners. Marilynn serves as a member of the EJEAB.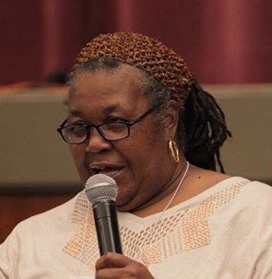 Naeema Muhammad (Rocky Mount, NC)
Naeema is Organizing Co-Director at NC Environmental Justice Network promoting health and environmental equality through community action for clean industry, safe work places, and fair access. Naeema serves as a member of the EJEAB.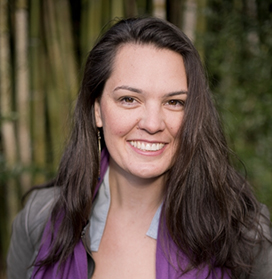 Suzannah Park (Asheville, NC)
Suzannah has been a member of the core team of Community Roots since the fall of 2017 and as the program director has been a driving force for the citizen-led initiative to get their Climate Bill of Rights on the ballot and passed into law.